Applications
Poutry Show Manager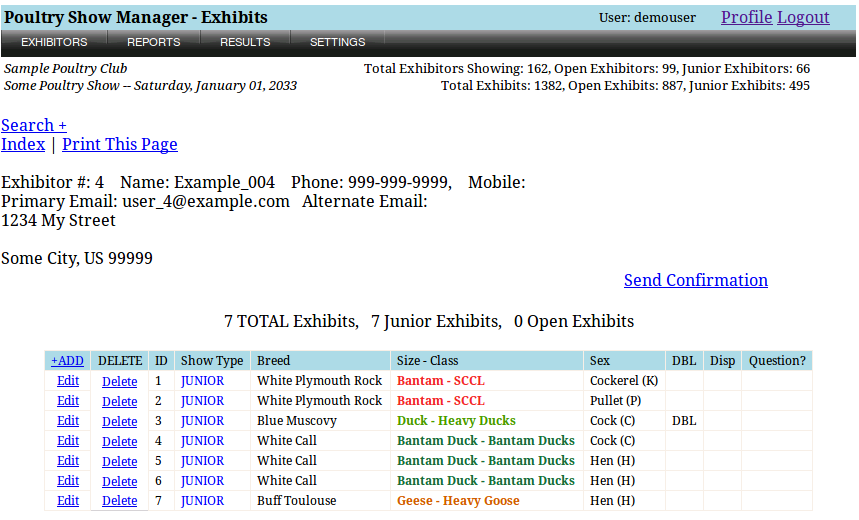 The Poultry Show Manager is a poultry show management system that is designed to assist the show secretary, superintendent, and staff with the organizing, record keeping, and printing of an entire poultry show. It can be used by individual or multiple users simultaneously.
The application is intuitive and the easy to use. Registrations can be entered quickly and easily. The software will prepare and print judging sheets and coop tags organized in just seconds. Store exhibitor data and print mailing labels, show census reports, breed reports, and many more.
Online Entry System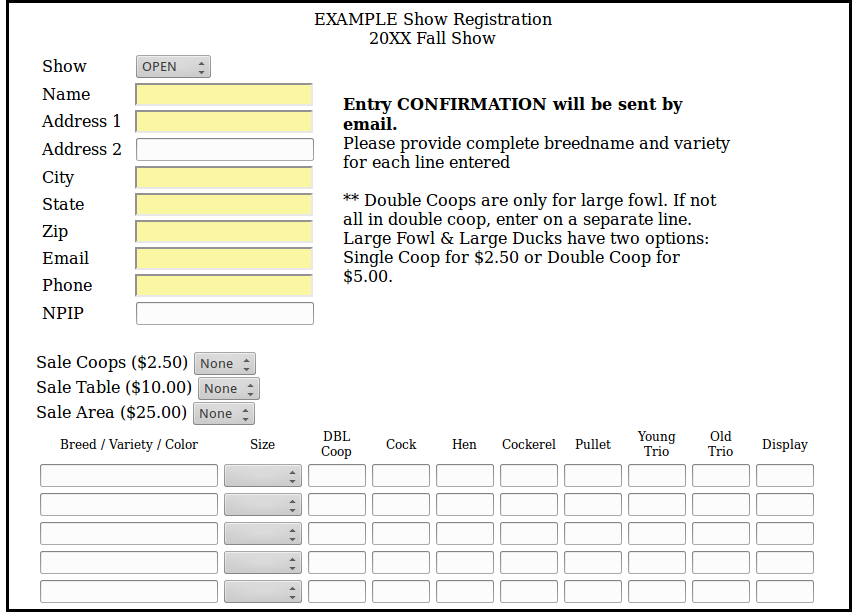 The Online Entry System is used to collect show entries online. It is easily setup and can be used with any poultry or pigeon show. This software application remains on our site so setup is very simple. In most instances, your setup can be completed in less than 5 minutes.
The program allows for payments by checks or online payments. Registrations can be entered quickly and easily. It even helps the exhibitor make sure the entry is correct by checking for missing information. Exhibitors can make their entries, using their computer or any mobile device with a web browser and internet access. When finished, the exhibitor can mail in a check, pay by credit card or by using PayPal.
FREE for shows purchasing a Poultry Show Manager on before December 31, 2014